My E-mail

maryellaskraftkorner@yahoo.com
Telephone: 617-512-0840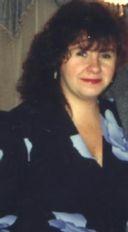 ORDERS NEED TO BE PLACED AT LEAST ONE WEEK IN ADVANCE. SPECIALTY ORDERS AND COLORS CAN TAKE LONGER!


maryellaskraftkorner@yahoo.com
PAYMENT TYPES ACCEPTED: Visa, Mastercard, American Express, shipping costs paid by customer 4.50. Delivery in the United States only!

I am a mother of a beautiful young boy. I have been making crafts since my mother and grandmother taught me how to knit and crochet when I was a child.
I love making scarves and plastic canvas designs. But I also love to make glass flowers as favors for weddings and showers.
Contact me today to place your orders. Remember that all orders can be custom designed. So send me your colors, your preferences as to wide or boa thin style, and length. Some pre-made items are on the website. Request them today.